Certified Organic

Eye drops are absorbed into your bloodstream - don't let the potentially toxic industrial chemicals of artificial tears into your eyes and body!

Effective

Eyeganics Organic Tears is extremely refreshing for dry eyes, with only three ingredients: organic glycerin (oil from organic vegetables), salt, and water.

Doctor Approved

Our superior formulation was developed by doctors - click here to see our story. Made with the world's highest quality standards and strictest safety regulations.

Pure

Eyeganics is the only eye drop that is certified organic by USDA: No preservatives, no artificial chemical ingredients, no additives. Soy and Gluten Free.

Safe

New bottle technology dispenses over 250 preservative-free drops with unrivaled protection against contamination - an excellent value compared to single-use vials. Our bottle dropper is easy to use, requiring a sustained, steady squeeze to dispense drops.

100% Satisfaction Guarantee

If for any reason you're not happy with the drops, no problem - you can return them for a full refund.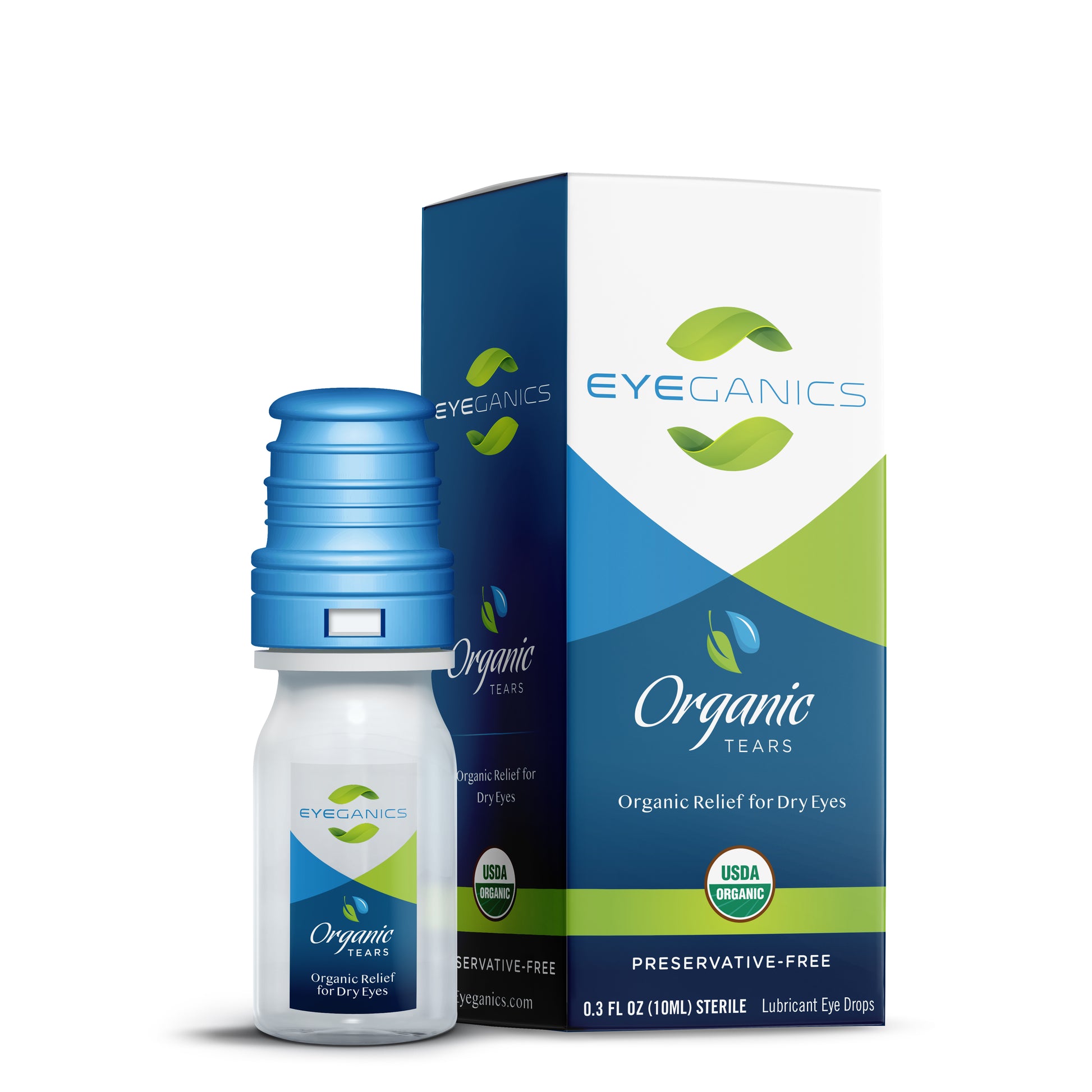 Eyeganics Organic Tears
Regular price
Sale price
$29.00
Unit price
per
Sale
Sold out
View full details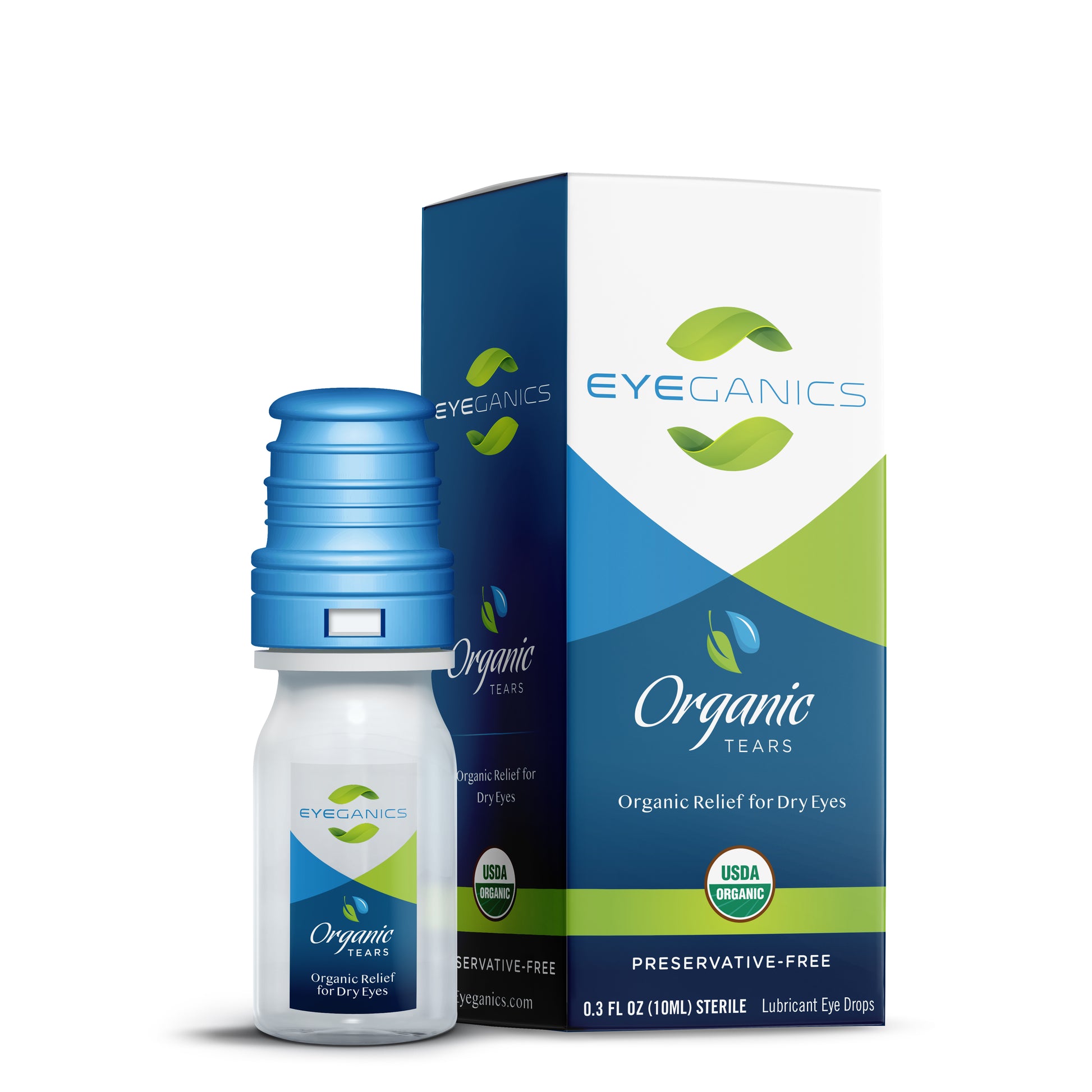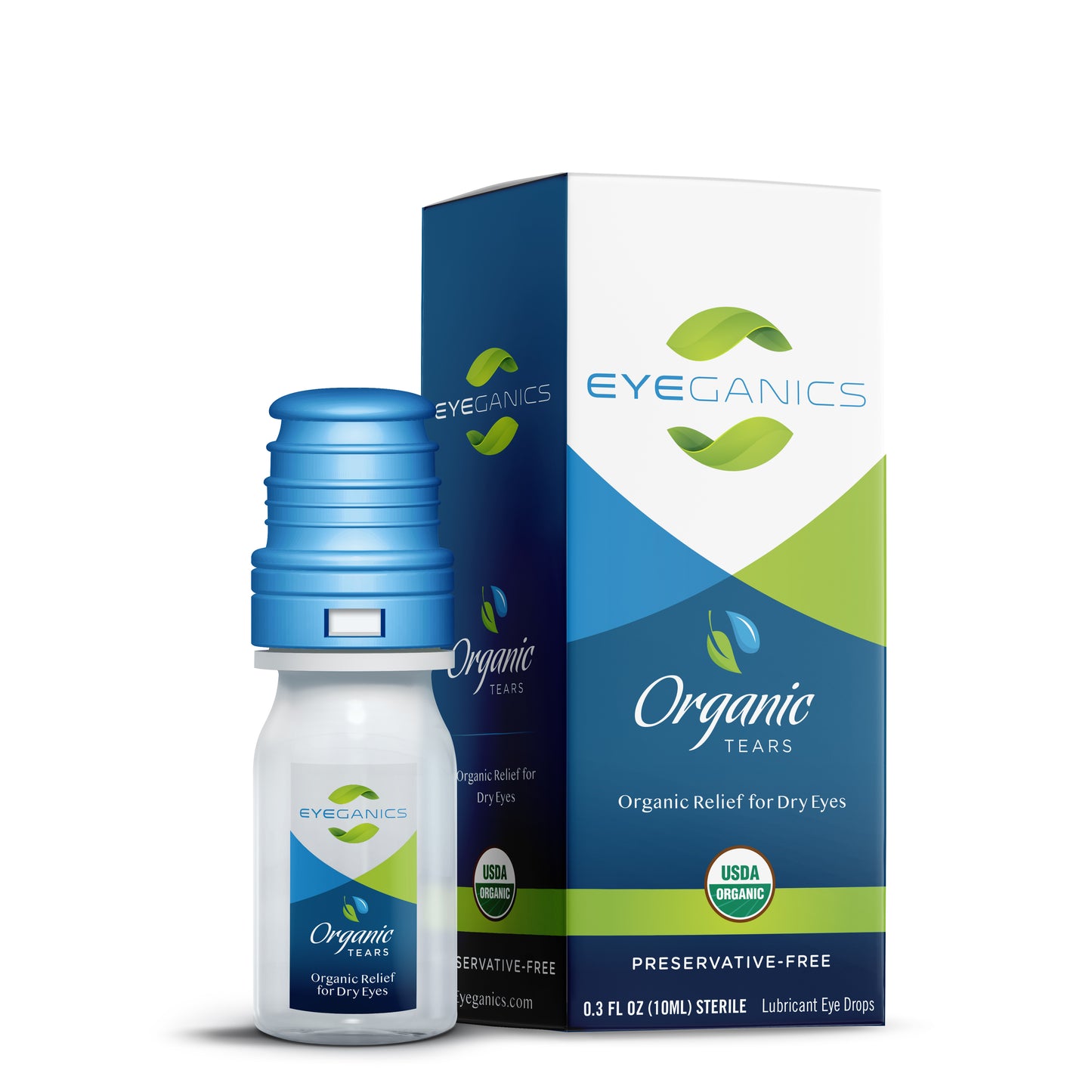 Why Organic?
Eye drops are systemically absorbed into the bloodstream, in varying degrees via their absorption through ocular tissues, the nasolacrimal tract and when swallowed. The eye drops we take can affect our bodies. With that in mind, the facts surrounding non-organic eye drop ingredients are compelling and raise a lot of questions.
Instead of a bunch of artificial chemicals in a bottle or vial, Eyeganics offers effective dry eye relief by using only three ingredients, without additives or preservatives: oil from organic vegetables, water, and salt. That's it. Eyeganics' patent-pending eye drop formulation is certified organic by the USDA. Certified organic drops are guaranteed to have: no GMO's, no synthetic chemicals, no impurities, and no artificial ingredients. Because, really, who wants any of that in their eyes and body?
Eyeganics is remarkably refreshing and extremely effective at relieving dry eye symptoms - BECAUSE of its organic purity and simplicity. While artificial chemicals and all of the other nonsense in conventional eye drops can provide temporary relief, the long-term effect may oftentimes be to make dry eye worse.